In Depth Study of Revenue and Expenses
for Lovejoy's Secondary Schools
Studies completed 2002- Jan 2003
The financial summaries below are the studies used in determining that Lovejoy could afford to operate a secondary school program.
Robert Puster, Lovejoy financial consultant, compiled these Finance Summaries, in one month, between the dates of December 12, 2002 and January 13, 2003. The "last minute" nature of these summaries is evident by the lack of detail and the fact that counselors and librarians are not included in the staffing projections. In addition, the numbers do not include the expense of hiring a high school principal, middle school principal, athletic director and secondary counselor a year early as Lovejoy has done.
This information was not available to the school board or public before the board voted to build secondary schools.
Shouldn't more in-depth projections have been developed and studied by the administration and board long before any meetings or votes? Why was this information not posted on the web site making it readily available to the public?

Lovejoy revealed for the first time in the January 2003 meetings, that Lovejoy was projected to operate in the "red" by $3.5 million the first three years of operations.
The Texas Education Agency advised Lovejoy to get a third opinion from a well respected financial expert at the TEA in addition to the Moak & Casey and Genesis studies. Lovejoy chose not to follow the TEA's advice, but concerned citizens contacted the financial expert at the TEA. The entire conversation can be found at http://www.lovejoyschools.com/financial.htm.
To summarize the TEA financial expert stated, "If someone had not written down a projection of costs as part of the consideration of this project, that would be of great concern."
To obtain the entire Finance Summaries and the Moak & Casey study, file an public information request at the administration office. Be prepared to pay for this information.
In order to reduce taxpayer expenses in obtaining information that should be readily available, the summary of the studies have been posted on this site.
Click on the study listing below to view the summary of each study.
Lovejoy ISD
K-12
Finance Summaries
- Page 2 -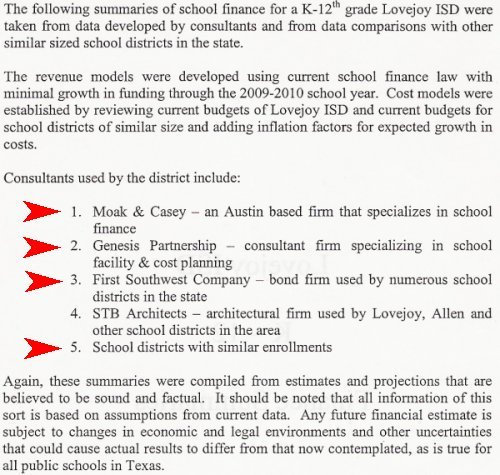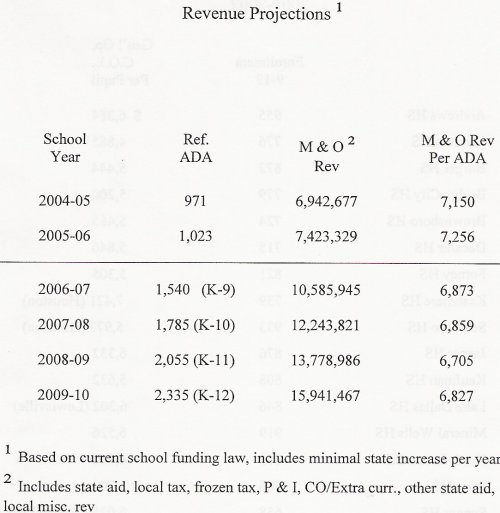 - Page 3 -
- Page 4 -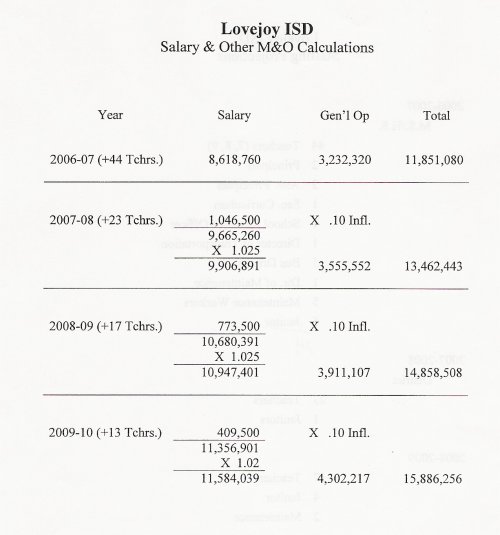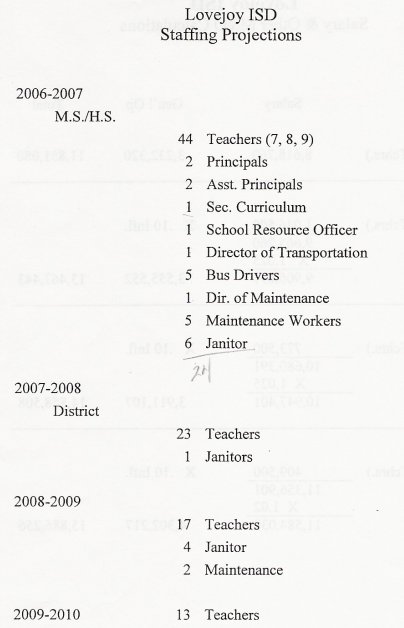 - Page 6 -