"I can assure you there is no more powerful advocate for children than a parent armed with information and options."
Rod Paige
U.S. Secretary of Education
[Sexual Abuse][Learning Differences] [School Performance]
[Legal Accountability Resources][School Finance]
[Grassroots Organizations & Watchdog Sites ]


Helping parents make public schools accountable.

Focusing on accountability first
because this is how we take back our children's education:
one person, one question, one school at a time.
PEYTON WOLCOTT
---
Protect Your Children!
EDUCATE YOURSELF ABOUT SEXUAL ABUSE!
A Predator's Toolkit
Most "professional pedophiles" have turned molestation into a fine science. They are precise in their plans and use well tested lures and traps to get kids in a place where they can be molested. The following a "profile of seduction", an overview of how a predator works.
LURES
1. Drugs (Voluntary and involuntary)
2. Alcohol (To lower the victim's inhibitions and make them confused and vulnerable)
3. Pornography (Printed and video, to lower the sexual inhibitions and arouse the victim)
4. Music, video games, etc.
The predator is current on music trends, video games, movies, etc. and their homes often look like a kid's paradise.
5. Prestige & Status.
To a boy or teen, hanging around with a dynamic, fun adult with a nice house and a fast car is a very powerful lure, a major ego booster.
6. Money & Gifts.
Predators shower their victims with gifts and money, which is very seductive to a kid who may not have much materially, and it also puts the boy in a place of "obligation" to the giver.
7. Physical affection.
Predators can sense kids who have little affection at home, which is something every boy or teen needs, and he slowly begins giving that affection to the boy a little at a time, making him dependent on it, craving it to feel loved and liked and special.
8. Emotional support.
Predators go out of their way to listen to a boy, sympathize with his problems and offer help and advice as well as encouragement. This goes a long way with a kid who doesn't feel like he's worth much.
9. Sexual gratification.
Predators are experts on how to seduce, entice, arouse and sexually stimulate a boy or teen, and like it or not, it can become an addiction for the boy, especially if it's his first sexual experience. Mix that with needed affection, and soon the boy won't know the difference between sex and affection, love and arousal.
10. Time.
Time is the predator's most powerful tool. Unlike normal adults who have lives, jobs, children, families, hobbies, and other interests and obligations which all play important but somewhat equal parts in life, the predator has a job, a career, interests, hobbies, etc., only as props to support his addiction kids. Since this is his allconsuming addiction, money, time and interests are all expended toward this one goal to find his fantasy child or teen and molest them, photograph them, use them. Since the other things like work and family are just asides, they have enormous amounts of time and energy to devote to the finding of kids, the luring of kids, the prepping of kids, for the seemingly endless amount of time spent listening to kids and going places with them and buying them things and doing things with them, all in hopes of the ultimate sex with a minor.
The Project
Once a predator determines to find a victim, this is the general train of events that often follows:
1. He Finds the desired child or teen.
2. Befriends them, gains their trust.
3. Gains the trust of the parents so they won't suspect.
4. Makes the boy feel important through lots of time and personal attention, makes him feel he is more important to him than anybody.
5. Flatters him. Tells him he's handsome, smart, etc.
6. Makes plans for private time with him,
a. Counseling him,
b. Going to movies,
c. Going to the park, video arcade, beach, pool, concerts, etc.,
d. Plans a camping trip with him,
e. Hires him to work around the house or business,
f. Helps him with his schoolwork.
7. Treats him like an adult.
8. Builds nonthreatening affectionate physical contact.
9. Introduces or allows "adult" activities; smoking, drinking, drugs, pornography, swearing, etc.
10. Starts slowly discussing sex, gaining as much intimate knowledge of him as possible.
11. Remolds his thinking about what is "normal sex", eventually disclosing his "normal" desires for sex with the boy.
12. Having changed his thinking, gained his trust and dependency and accelerated physical contact, the boy is now totally vulnerable to being molested.
13. The predator plans the time and place where there will be no suspicion or interference or time constraints.
14. After prepping him with alcohol, pornography, etc., while he has broken down the walls enough to start molesting him, he tells him:
It's normal,
All guys do it,
He knows some of his friends who do it,
He loves him,
The boy is "turned on" and that's normal and means he wants it too,
Guilt is wrong,
He's the greatest kid in the world.
15. After he's molested him, he makes the boy feel he started it, threatens to tell if he has to, tells him he will be destroyed if the boy tells whatever it takes to keep him quiet.
16. After he has outgrown his attraction for him, the predator keeps the photos or videos as a memento and searches for a new kid.
This is a general picture that doesn't fit every victim or every predator, but fits many of them, and in that respect it is very painfully accurate. Knowing your enemy is half the battle in stopping him.
When Teenage Boys Have Been Sexually Abused
Sexual abusers are men or older teenagers who are sexually attracted to young boys. They are often in positions of trust like camp counsellors, teachers and ministers. They are frequently married, and may be father or stepfather to some of the boys they are abusing. They are attracted to young teenage boys for the same reason they are attracted to younger children. They are sexually turned on by youth and by the fact that they can exercise power over their victims.
Sexual abusers who are mainly attracted to older teenage boys are attracted not just for the sex, but also because they need to have admirers.
They try to impress their younger victims with how intelligent or talented or rich they are. They may want to be guides or mentors to their victims, and even help them begin a career.
People commonly believe that teenage boys should be able to look after themselves sexually, and if they're sexually abused, it's probably their own fault. In fact, many older teenage males are sexually abused by older men through no fault of their own.

When Boys Have Been Sexually Abused
Men who molest boys do it because they want to use their sexual power against someone smaller and weaker. They are sexual bullies.

What do we know about people who sexually abuse children?
• Abusers don't want to get caught, because if they do they might have to go to jail. For this reason, they try to get you to keep the abuse a secret.
• Abusers may threaten you to make you keep the secret. They may tell you that you or your family may be hurt or killed if you tell. When this happens you feel trapped.
• Abusers may try to bribe you with gifts or special privileges to try to get you to go along with the sexual abuse.
• Abusers may look for other children to abuse. Some men who
abuse children do it over and over again and don't want to stop.
• Abusers like to make their victims think it was their fault. This
way they have power over you. If you have been sexually abused, you get some of your power back when you learn that the abuse wasn't your fault.
When Teenage Girls Have Been Sexually Abused
Sexual abuse is an abuse of power. If someone has forced, pressured, or tricked you into sexual activity, that's sexual abuse. When a person takes advantage of you by giving you drugs and/or alcohol in exchange for sexually touching you or when older and more experienced people make teenagers feel they're not "cool" or sophisticated if they don't have sex, that's a form of sexual abuse.
When Girls Have Been Sexually Abused
Most abusers are men and teenage boys but abusers can be women and teenage girls too. Sometimes boys and girls your own age are the ones who sexually abuse.
An abuser can be someone you may live with, like a dad or a brother. Or it can be a cousin or an aunt. Abusers can be people who are supposed to take care of you and protect you, like teachers, coaches, baby-sitters and doctors. Abusers are sometimes strangers but usually they're people you already know...

Other links
---
Different Learners
Special Needs
[Lovejoy LD Resource][Section 504]
[Local Advocate Resources][No Child Left Behind]
[LD Resources][LD Schools]
Lovejoy Learning Differences Support Forum

"You're aware the boy failed my grade school math class, I take it? And not that many years later he's teaching college. Now I ask you: Is that the sorriest indictment of the American educational system you ever heard? No aptitude at all for long division, but never mind. It's him they ask to split the atom. How he talked his way into the Nobel prize is beyond me. But then, I suppose it's like the man says, "It's not what you know..." "
Karl Arbeiter: former teacher of Albert Einstein
http://www.wrightslaw.com/advoc/articles/504_IDEA_Rosenfeld.html
Evaluation Requirements
Paralleling IDEA, Section 504 has specific procedural requirements for the identification, evaluation, placement and procedural safeguards of preschool, elementary and secondary students.
Child Find
Section 504 puts the responsibility for identifying and locating students with disabilities on the school. A school must annually undertake efforts to "identify and locate" every qualified individual with a disability residing in the school's jurisdiction who is not receiving a public education.
---
Individuals with Disabilities Education Act (IDEA)
Notice of Procedural Safeguards
Rights of Parents of Students with Disabilities
What Is This Document?
This document gives you as a parent of a child with a disability, a description of your legal rights, or procedural safeguards, under the Individuals with Disabilities Education Act
(IDEA). The document explains your specific rights related to certain activities or areas that impact your child.
Action Kit: Discrimination in Special Education
The Individuals with Disabilities Education Act (IDEA) guarantees all students "free and appropriate" public education (FAPE). IDEA protects the rights of children with disabilities, including: mental retardation; speech or language impairments; serious emotional disturbance; autism; specific learning disabilities and other health impairments.

---
Collin County Coop
To determine what services Lovejoy provides to its special needs students contact the Collin County Coop in Wylie.

---
What is Section 504?
If you have a child who does not qualify for special education but has a mental or physical impairment which substantially limits one or more major life activities, including learning, that child may qualify for special help in a regular classroom setting under Section 504 of the Rehabilitation Act of 1973.

Section 504 learning concerns and accommodations checklist Advocating for your ADHD or 504 child

504 Handbook
---
Office for Civil Rights - Dallas Office
Dallas Office
Office for Civil Rights
U.S. Department of Education
1999 Bryan Street, Suite 2600
Dallas, Texas 75201-6810

Telephone: 214-661-9600
FAX: 214-661-9587; TDD: 877-521-2172
Email: OCR.Dallas@ed.gov


The Office for Civil Rights (OCR) enforces several Federal civil rights laws that prohibit discrimination in programs or activities that receive Federal financial assistance from the Department of Education (ED).
This office enforces the rights of special needs children.
How to file a complaint


IDEA Practices

PATH Project - Regional Director of Education Regions 8 & 10
Partners Resource Network, Inc. 1-800-866-4726
Empowering Texas parents of children and youth with disabilities in their roles as parents, decision makers, and advocates for their children.
---
TEA No Child Left Behind Program Coordination
Legislation, Regulations and Guidelines
---
LD Resources

Allen Special Olympics 972-396-6924
Baylor Pediatric Specialty Services
Speech Therapy, Physical Therapy and more. In Allen TX.
972-238-5770
Creative Learning for Kids
provides a comprehensive in-home tutorial service for students of all academic abilities and for all subject areas.
972-781-2783

The Dallas Association for Parent Education 214-699-7742
Down Syndrome Partnership of Tarrant County 817-561-0562
Down Syndrome Guild of Dallas
Dyslexia - Parents key to improving school dyslexia programs

ECI - Early Childhood Intervention 972-562-0331
Free County Assistance for infants -3 years old with special needs.
Families for Early Autism Treatment - North Texas 972-245-8722
Learning Disability Association of America
Learning Disability Association of Texas
National Center for Learning Disabilities

National Institute for Learning Disabilities

Texas Guide to Resources on Learning Differences

Schwab Learning

Spina Bifida Association of Dallas 972-238-8755
---
Shelton School
5002 West Lovers Lane
Dallas, TX 75209
214-352-0920

The Winston School
5707 Royal Lane
Dallas, TX 75229
214-691-6950
The Hillier School
Dallas, TX
214-559-5363
Preston Hollow
Dallas, TX
214-368-3886
Oakhill Academy
Dallas, TX
214-368-0664
Meadowview School
Mesquite, TX
972-289-1831
St. Anthony's
Carrollton, TX
972-245-4147
Dallas Academy
Dallas, TX
214-324-1481

Star Bright Academy
Plano, TX
972-517-6730
Vanguard School
Dallas, TX
972-404-1616
Great Lakes Academy
6000 Custer Rd., Building 7
Plano, TX 75023
972-517-7498
Newfound School
2206 Heads Lane
Carrollton,TX 75006
214-390-1749

Schools & Camps

The term "learning disability" has appeal because it implies a specific neurological condition for which no one can be held particularly responsible, and yet it escapes the stigma of mental retardation. There is no implication of neglect, emotional disturbance, or improper training or education, nor does it imply a lack of motivation on the part of the child. For these cosmetic reasons, it is a rather nice term to have around.
U. S. Government Study On The Labeling Of Children

---
Texas Public School
Performance Measurement
Texas Comptroller
Texas Comptroller on Education

How does LovejoyISD measure up?
Texas School Performance Review (TSPR) Audit Guidelines

School Board and Administration Powers & Duties
Academic Excellence Indicator System (AEIS)
Lovejoy ISD
Allen ISD
Just for Kids - Texas
How many children in Texas schools are mastering, not just passing math and language arts?
Texas Education Agency
Texas Education Agency - Accountability
Texas Education Agency Phone Numbers
State Board of Educator Certification - Is your teacher certified?

The Sixteen Criteria for the Ultimate K-12 Schools

---
Legal Accountability Resources
"The purpose of the TOMA is to guarantee to the people of Texas that meetings of governmental bodies are held in the open, not behind closed doors. "

This website is devoted to the Texas Open Meetings Act - http://www.burger.com/omindex.htm

" It is written for the lay person, not attorneys." "...it will be of use to individuals who are interested in seeing that governmental decisions are made in the open, where all those affected by them can see what is going on.

Sadly, there is a tendency for governmental officials to prefer closed meetings to open ones. There is a tendency to meet in private, rather than in public. There is a tendency to decide things informally, and only "ratify" things in public.

The Texas Open Meetings Act is a powerful tool in the fight to end these secretive tendencies. It is designed to give guidance to public officials on how to conduct government business and to be used as a sword by members of the public should those officials try to ignore its commandants.

Texas has declared that government in this state--at all levels--is open to the scrutiny of the public, and not reserved as a plaything of officialdom. The Texas Open Meetings Act is designed to insure that open government is the rule, not the exception, in Texas. Use it well."

Other sites:
Texas Open Meetings Act (TOMA)
Court puts teeth into Open Meetings Law

Public Officers: Traps for the Unwary
Regulation of Conflicts of Interest of Officers of Municipalities, Counties, and Certain Other Local Governments.
Political Advertising in Connection with an Election

---
Attorney General of Texas

Texas Education Code

Texas Legislature Online

Texas Ethics Commission

School Finance and Laws - News
TEA Code of Ethics Complaint Form
---
Texas Education Agency AEIS report shows financial information, class size and makeup, and performance.
TEA Academic Excellence Indicator System
---
Grassroots Organizations
Working for Children & Taxpayers
Don't mess with Texas
children!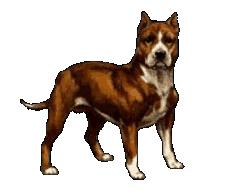 Affiliate of Americans For Prosperity
(www.takebacktexasgovernment.com)
Education News Grassroots Education Organizations ......
National Association to Prevent Teacher Abuse - NAPTA

Peyton Wolcott -
Focusing on accountability first because this is how we take back our children's education: one person, one question, one school at a time.
www.keepeanesinformed.com
www.ltisd.info/blog/
www.katycitizens.org
www.leanderkidsfirst.net
www.kleekal.com
www.citizenwatchdogs.com
www.afp.org
www.gisdwatch.com
Meet the Parents (Parent Help Documents)

Educational Organizations
American Legislative Exchange Council Education Task Force
PTA & Committee members need to guard against being manipulated.